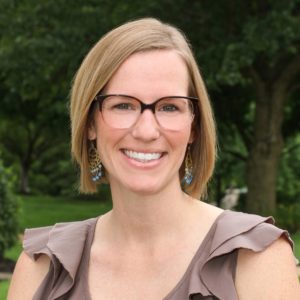 Q: How long have you worked at AAFA Centers?
A: I have worked at AAFA Centers for 4 years- and a lot has changed over that time! Three new offices and many new medical services. It's been an amazing experience to be part of the growth.
Q: What inspired you to be a physician assistant? 
A: I am also a Registered Dietitian and previously worked in pediatrics (particularly Cystic Fibrosis). I wanted to be able to provide complete medical care and not only nutrition therapy. One of the pulmonologists I worked with encouraged me to pursue Physician Assistant studies. I wanted to work in a field where I could utilize my nutrition and PA background, so here I am!
Q: What do you like to do in your free time? 
A: Pre-COVID, we traveled all over the country to see friends and family and explore the outdoors. Now, my husband and I have gotten a little more creative to keep exploring the local outdoors with our 2 little girls.